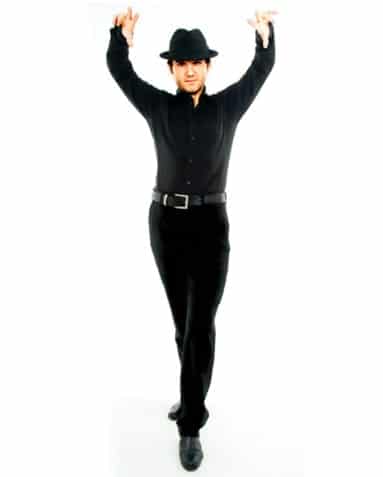 I graduated in 1994 with a BA (Hons) in Fine Art, producing conceptual video, sound and performance. I continued developing conceptual work in design, and worked extensively in education but my main artistic output for the past two decades has been as a flamenco dancer and choreographer. My practice has evolved around the dichotomies of my dual nationality/ cultural identity and the split between my background in traditional culture and my education in contemporary art.
I specialise in "tablao" or pure flamenco, an improvised form where the live dance is coded to suggest changes in structure, mood and tempo. My strong improvisational dance skills have facilitated many collaborations with folk, latin, jazz, pop and classical musicians as well as theatre productions. In 2004 I joined LAmatDance Contemporary Dance Company and found strong affinities between my flamenco practice and the contemporary dance world. This was due to the fact that in both arenas the sound and music are set to dance, not the other way around as is common in most other disciplines. Contemporary dance also provided me with a link back to working with movement and concepts. Although the international flamenco scene has been integrating contemporary techniques, its cultural references are so specific and its style so individual that I feel it is largely unsuccessful in promoting conceptual thinking. My artistic mission is to develop a flamenco fusion scene to facilitate this projection.
In 2008 I joined The Royal Opera House Creative Partnerships scheme and received intensive training in designing and delivering ambitious cross curricular arts projects in schools. During my six years as a Creative Agent for this organisation I found a new vocation in teaching and finding ways to promote learning and well being through dance and music performance and production. Presently I run the weekly adult flamenco class for City Academy in London, teach regularly in schools and I am one of fifteen artists running the yearly Theatre Academy For Children At Risk in Shiroka Luka, Bulgaria.
Over the last 5 years my practice has edged towards experimental theatre. I am a core deviser and performer in Don Quijote and more recently Republica, a flamenco/punk piece, presently on tour in 2017. Both works employ all my skills in incorporating dance and music fusion into theatrical performance, where I have been exploring the inherent discordance between global culture and work that is culturally specific. I have been experimenting with the concept of authenticity in particular, testing its value in both arenas.