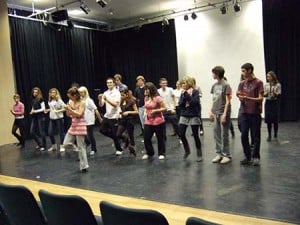 From complete beginners to advanced. All students will be taught in a way that they experience an authentic and enjoyable lesson.
Dance Techniques will be shown in the various Palos (styles) which will include the positions and movements of the body, head, arms and hands/fingers. Feet (toes, flats and heels) and leg positions and movements, which are essential to all dances, will obviously have a strong emphasis.
The art of Palmas (flamenco hand clapping) will be taught - this is one of the percussive elements, along with Pitos (finger clicks/snaps) - which are essential for all dancers to learn. Also, the art of playing Castanets is taught.
Wimbledon
The Lantern Arts Centre, 195-201 Worple Road, Wimbledon, SW20 8ET
Monday: Advanced Class: 20.00 – 22.00 pm
Wednesday: General Class: 19.15 – 20.15 pm
Intermediate class: 20.15 – 21.15 pm
Saturday: General Class: 10.00 – 11.00 am
Intermediate Class: 11.00 – 12.00 noon
Beckenham
United Reform Church (Hall), Corner of Oakhill Road and Crescent Road, Off Bromley Road, Beckenham BR3 6NF
Tuesday: General Class: 20.00 – 21.00 pm
Intermediate Class: 21.00 – 22.00 pm
Saturday: General Class: 14.30 – 15.30 pm
Intermediate Class: 15.30 – 16.30 pm
Cardiff
Flamenco dance with Jose Garcia.
Chapter Arts Centre, Market Road, Canton, Cardiff, CF5 1QE
Saturday: Beginners: 13.15 – 14.45 pm
Intermediate: 14.45 -15.45 pm
Advanced: 15.45 -17.00 pm